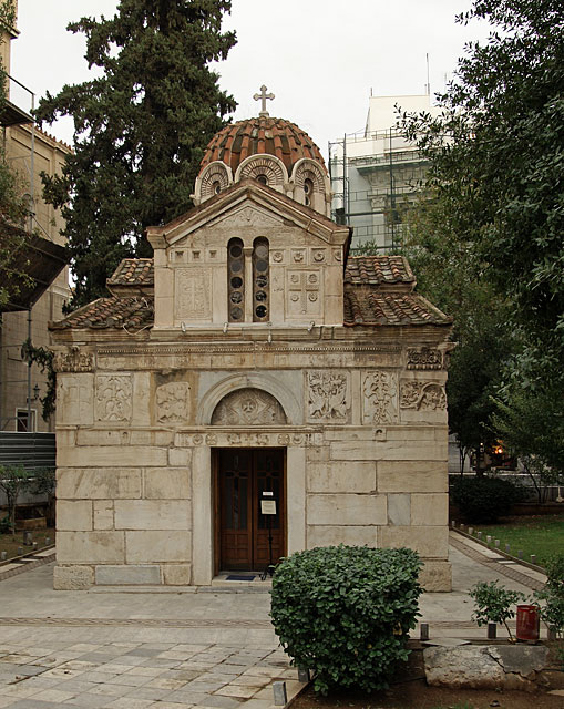 Saint Eleftherios church

Item ID : 6
Collection Name : Holy Archdiocese of Athens
Type : Church
Rhythm : tetrastyle , cross-in-square plan with dome
Year : second half of the twelfth century
Place : Monastiraki - Athnes
Conditions : Very good
Current Place : Metropoleos square- Athens
Description : The church dated to the second half of the twelfth century. It is located south of the Cathedral Church Athens (Kathedrikos Naos of Athens) on Metropoleos square. It is also known as the Little Cathedral. The architectural type belongs to the tetrastyle, cross-in-square plan with dome. The side walls were built from large marble slabs from the ancestry. On the upper side ninety (90), reliefs taken from various historical phases Greek, Roman, Early Christian and Byzantine, are incorporated in such a way so as to simulate a frieze that flanks the whole church. The dome of this small size church reflects in perfect way the Athenian type. The external courtyard was used as a cemetery for the Benizelos-Paleologan families. This monument was dedicated to the Panagia Gorgoipikoos. In 1861, after an unsuccessful murder attempt against the King Otto, Queen Amalia suggests to rename the church to Saint Sozon. After the end of the Bavarian occupation, the church named Agios Eleftherios.