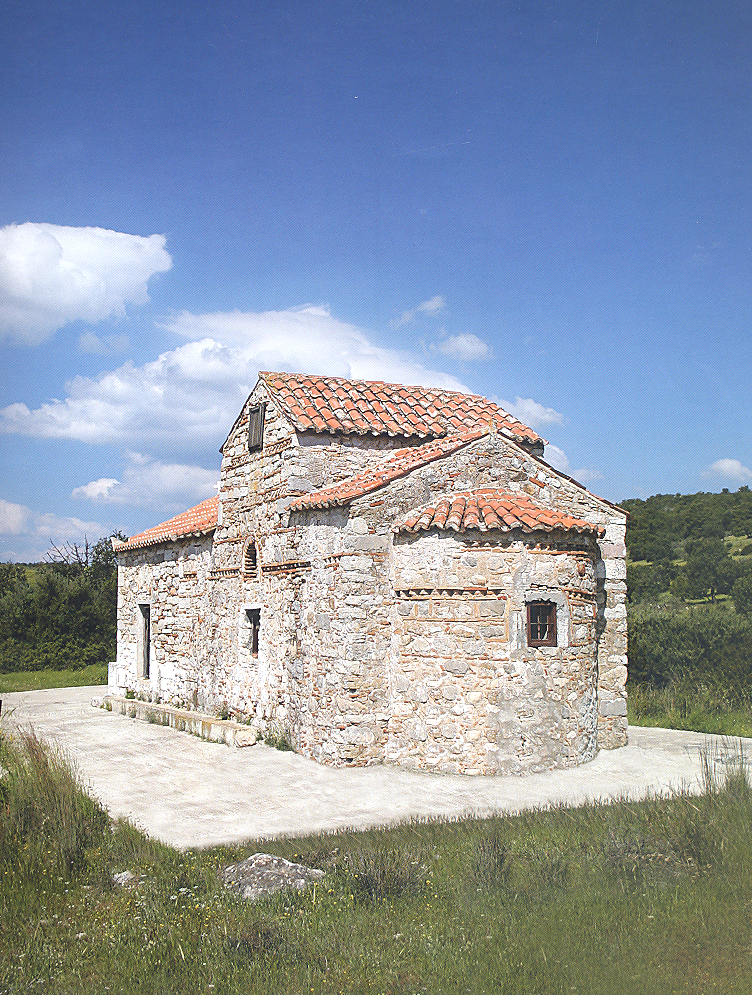 THE HOLY TRINITY CHURCH

Item ID : 369
Collection Name : Holy Metropolis of Argolida
Type : Temple
Year : 12th AD
Current Place : Pikrodafni village
Description : The church of The Holy Trinity belong to the monastery of Saint Anargyroi and it is the oldest -cross vaulted church of Agrolida.
At a later the west wall was demolished so as to join the old building with the square narthex .
In this period ancient remnants were placed and integrated with in the south-western corner. Externally, the original church was decorated with dentil frieze and and double decorative bands around the apse, and the transverse of the arch.
From the interior of the temple were saved precious relics of the 13th century paintings , which distinguished the iconographic cycle of the Byzantine tradition .
The twelve evangelical scenes , and they are: Birth , Candlemas , Baptism, Transfiguration , Raising of Lazarus , Entry into Jerusalem , Crucifixion , Resurrection , Ascension , Pentecost and the Assumption .
The hagiographer followed the Hellenistic tradition which also prevailed in the Byzantium during this period.