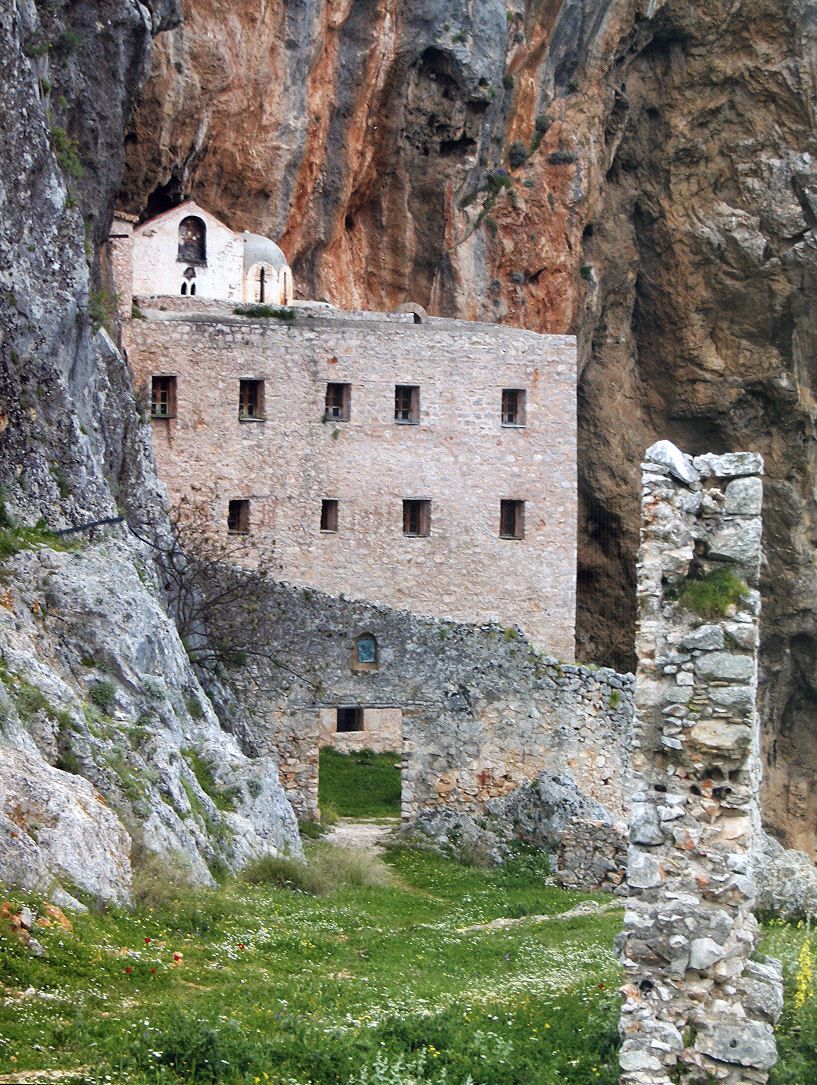 THE MONASTERY OF ST.DEMETRIUS OF AVGO

Item ID : 368
Collection Name : Holy Metropolis of Argolida
Type : Monastery
Year : 11th AD
Current Place : Avgo
Description : The monastery of Saint Demetrius is situated in caves of the mount Avgo and over the steep gorge of the river Rados.

According to the tradition the monastery was build in that position according to "God s will." Unfortunately there is no bibliography regarding the monastery foundation. Only fragments from the catholicon and stylistic characteristics of the fragments of the all paintings of the cave o the Transfiguration can lead us to date the construction c.11nth AD.
The monastery flourished during the 17th century, as well as the inventory of goods in 1696 presented to the Venetian conquerors, was by far the richest monastery in the region. The monks will participate actively in the Revolution of 1821.

The Abbot Kranidiotis took part in participated in the siege, but he was captured and hung Palamidi. In 1825 the troops of Ibrahim burned the monastery. In 1834 the ruined ruined monastery closed completely by the decree of King Otto.
main building of the monastery consists of a ground floor and two floors with small cells . Stone staircase elevates as the first and second floor , where the catholic is preserved.

The two-hypostasis temple has been dedicated to Saint Demetrius and Saint Theodore ( northern part ) , holds irregular square area and has cut three sides chiselled out from the rock off the northern and western part, of which is the front of the church and and also the only entrance.
The communication between the two churches that form the church about two-lobed aperture , mounted on a column , which carries Ionic capital , while the opening face blackened portraits of saints show exceptional works of art of the 17th century .