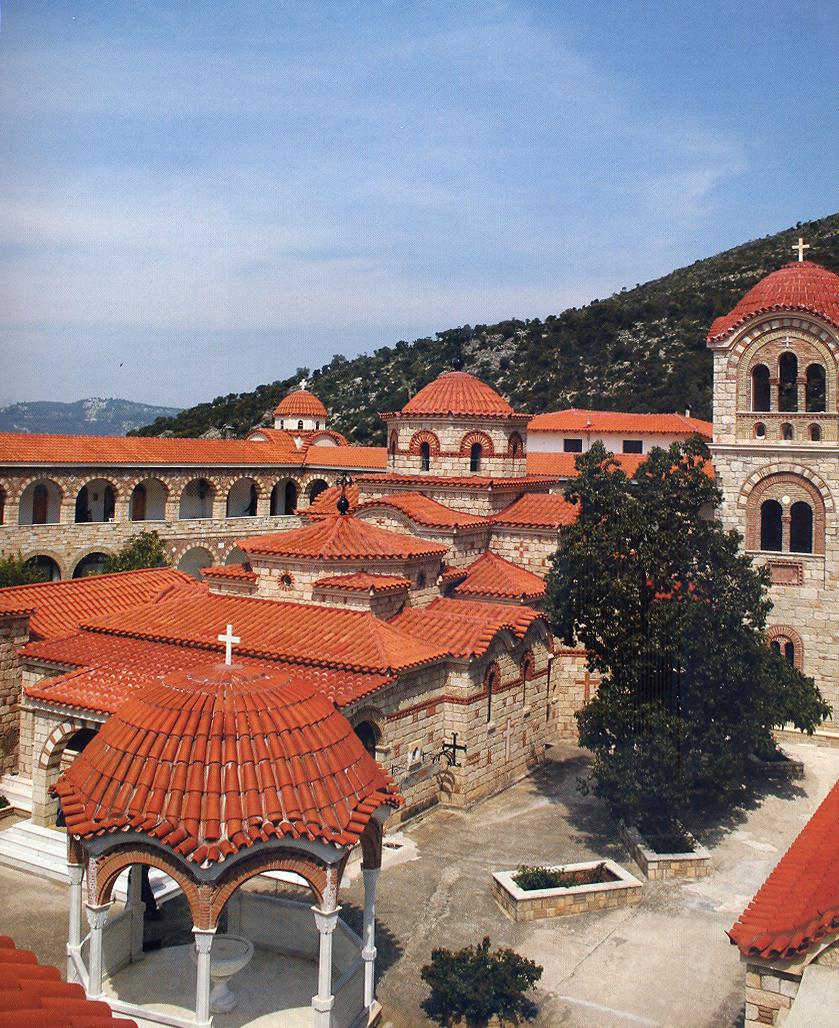 THE MONASTERY OF KALAMI

Item ID : 366
Collection Name : Holy Metropolis of Argolida
Type : Monastery
Current Place : Ligourio
Description : The monastery of Kalami stand across the mount of Kynortion and is hidden between deserted places and crests.
The monastery, according to the tradition is linked with the anchorite Antonios and his escort in the 15th century AD.
Four monastic centres in the particular area is attributed to them. The monastery was deserted during Orloff revolt (1770) and was destroyed by the Ottomans.
In 1823 settled by two monks from Mount Sinai, Ambrose and Chrysanthos, but by royal decree of King Otto the monastery was again dissolved, as they complement that the required number of monks were not enough.
For over 140 years the monastery was left destroyed and abandoned. In 1972 the nuns will take personal effort so as to erect the current monastery.
Crossing the pilgrim today the imposing gates of the monastery he is facing directly the front of the church which is arranged around a quadrangle shape of the rest of the beautiful buildings .
The church is dedicated to the Assumption . The little old church was built in the type of a basilica and the western side is leaning against a building (possibly the priory s quarters) with three parallel low arched spaces, forms the cells of the ascetics.
The entire interior of the temple and the temple built and the chancel screen murals are preserved in good condition . The founder inscription above the entrance , revealing that it was painted in 1616 , but did not reveal their creator .
In contact with the small church stands the modern church was built in cruciform form and has been dedicated to the Virgin Mary , St. Markella and Saint Niphon . Other places of worship are the chapels of St. Anastasia the Roman , St. Catherine , the seven boys of Ephesus , St. Agathaggelou and the cemetery outside the temple enclosure.
The monastic community of the monastery consists of thirty nuns, and constitute a spiritual attraction pole today. The first evidence for the monastery is written in an inscription in the old catholic denoting that it was founded in the year 1616 "
The whole environment exude, calmness and serenity but above all salvation.