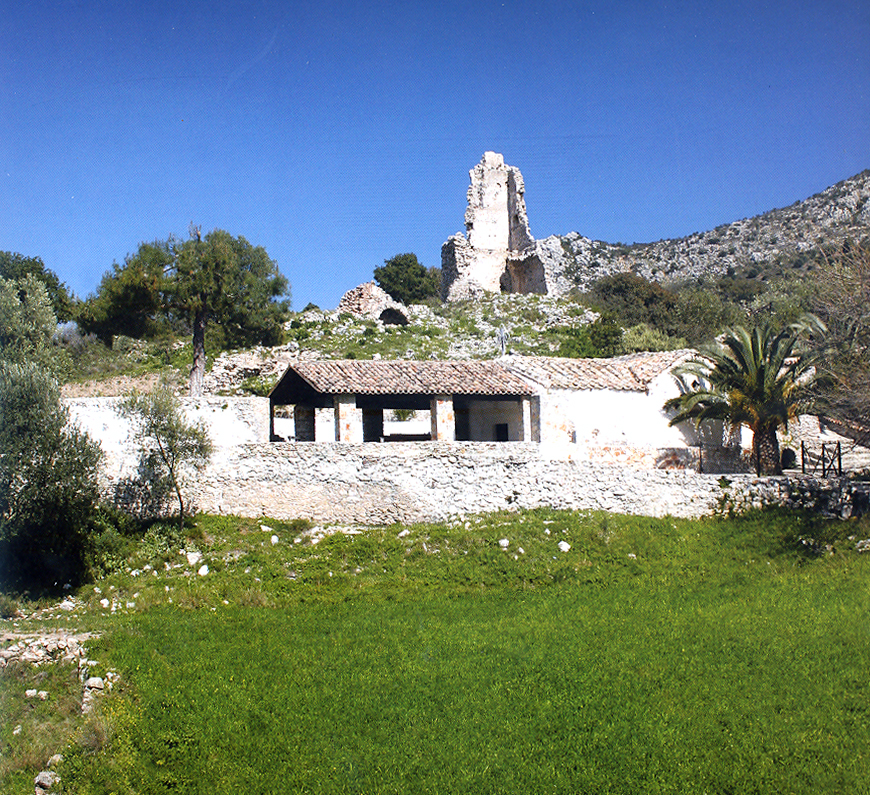 THE MONASTERY OF THE TRANSFIGURATION OF THE SAVIOR

Item ID : 361
Collection Name : Holy Metropolis of Argolida
Type : Monastery
Year : c. 13th AD
Current Place : Asini
Description : In the surrounding s of the naked hills, south west of the village Assini, stands ruined by the time and the abandonment, the catholicon of the monastery. The monastery has three towers, and should be constructed for military purposes. The strategic position of the monastery can support that notion also.
In July 1824 the abbot of the monastery, was Arsenius the Koutsopodis, which was loved and appreciated by the people.
However, the temporary administration tried unsuccessfully to replace him with Archimandrite Agapios from Andros, who was "an ardent devotee of the fatherland." Send His mission was to help the struggling Greeks going from one place to another so as to do that, ignoring his opponents who wanted to deprive him of this prorate.
The church has been build three steps lower than the ground. Its interior has been decorated by hagiographies of post-Byzantine art c. 16nth AD.
The church has been painted in 1570, but unfortunately without revealing the hagiographer.
With the coming of the 1825 Ibrahim will resort to the monastery the monks from the Lukous monastery and from there they would gaze their monastery be burnt down, as noted by Abbot Joseph Corrales in the code of the Kynourian monastery.
In 1834 the monastery was destroyed because therein were left only two monks. Today the monastery is private and its open to the faithful public who wants to admire the beautiful hagiographies.