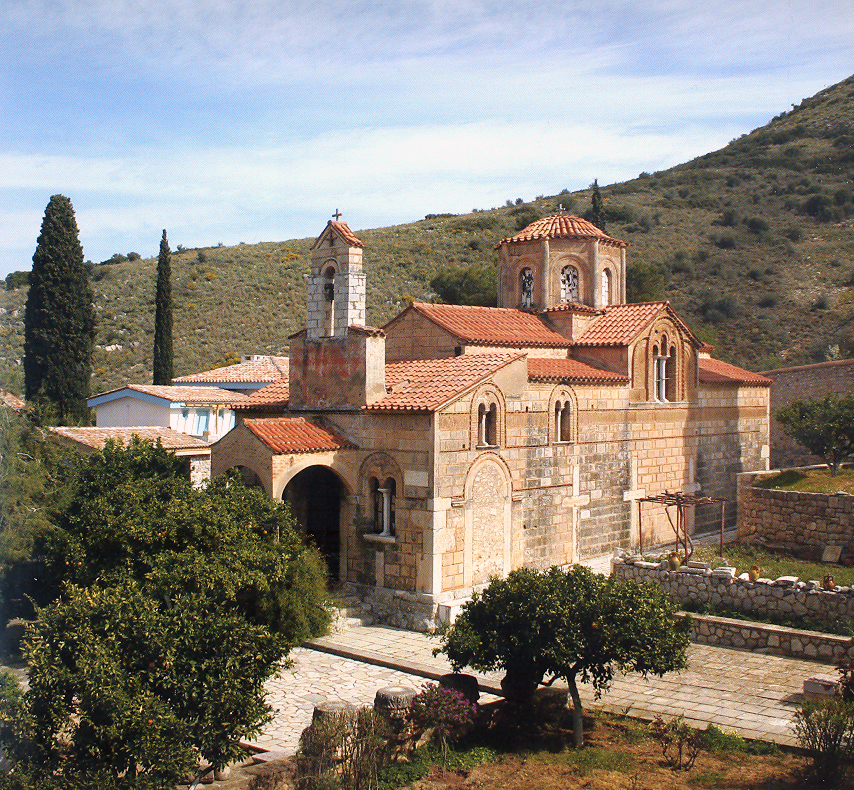 THE HOLY MONASTERY OF AREIA NAFPLIO

Item ID : 359
Collection Name : Holy Metropolis of Argolida
Type : Monastery
Year : c. 12th AD
Current Place : Nafplio
Description : The monastery is dedicated to the Virgin, which history is closely affiliated wit the history of Plication for more that 850 years.
The monastery is been characterised: one of the most beautiful churches in all Greece."
Throughout its long history, the monastery "has seen a lot." In 1212 saw the Frankish troops succeeding the Byzantines, it watched the siege and the conquer of the town by the Ottomans in 1540. It also deeply experienced the consequences of the Venetian in 1686, until 1825 that Inrahim s troops completed the monastery s disaster after the Albanians in 1770 demolished its walls.
The monastery has been built on ancient shelf and bring its walls richly decorated ceramics .
The north entrance has a portico , which is based on two pillars bearing Corinthian capitals . Left is embedded marble rosette and right inscription, which refers to repairs made in1857 .
The main west entrance also has a porch , in which right there is the built of the 12th century votive plate and the lobed tallest spire .
Inside the church is divided into the vestibule , the narthex , the nave and the sanctuary . In the nave rise four columns in gray colour , which adorned Corinthian capitals . The Scriptural decoration made in between the years 1927-1935 , but rather on previous decoration because in recent work came to light traces of earlier paintings .
In a neat Flower-decorated courtyard preserved sections of columns , capitals and members of an ancient structure that testify sacred place since ancient times.
The buildings of the monastery up the usual quadrilateral shape than the eastern side where towering wall which ends in the renovated chapel of Agios Haralambos .
Outside the gate and over the source of the monastery has been built stone church and chapels are still Agia Marina at the top of the hill just below St. Nektarios . At the north-east end of the building
At the north-eastern edge of the buildings of the monastery survived a picturesque fountain brought inscription of year 1836 and has been decorated with relief of fish, sheep and cypresses.
The church bring a devotional inscription, that was walled in April 1149 because maybe then completed the creation of universal or that time Leo and the monastic community saw fit to immortalize the pious practice of the founder eternal reminder.