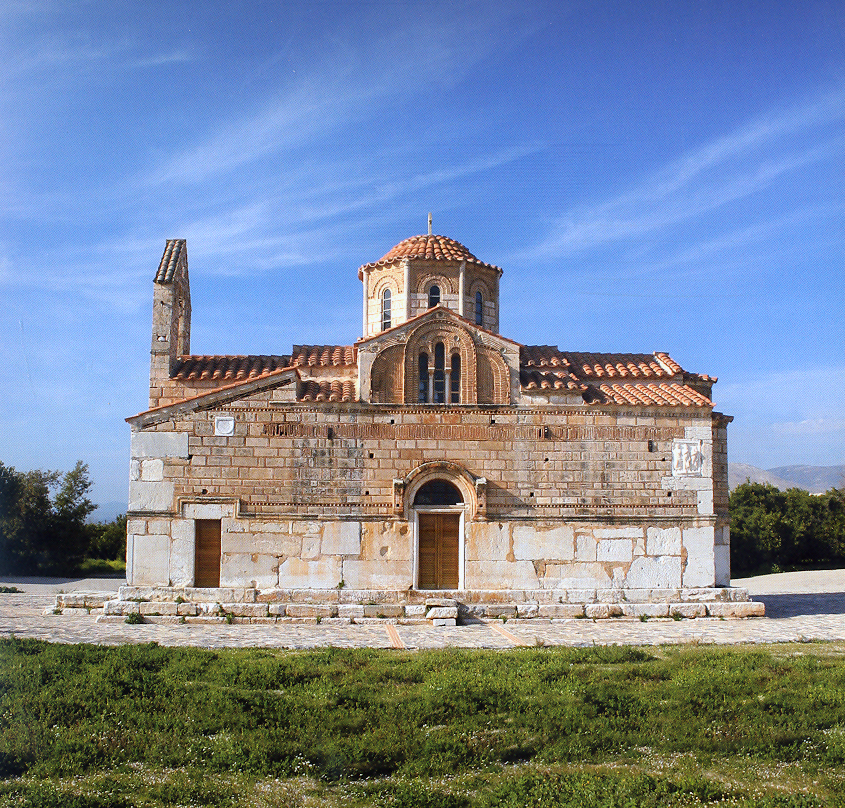 THE CHURCH OF THE ASSUMPTION OF THE VIRGIN

Item ID : 355
Collection Name : Holy Metropolis of Argolida
Type : Temple
Year : c.12th AD
Current Place : Agia Triada
Description : The church of the Assumption of the Virgin is one of the most important Byzantine churches in Peloponnese that was constructed under the reign of the Komninos family.
The church was the catholicon (main church), of the "Panagia Despina" monastery, built to give shelter to the nuns, due to the proximity of the monastery to the sea, and thus it was vulnerable to the sea thieves.
During the Frankish period, the Latin Bishop of Corinth, named Willem Van Moerbeke – after whom the settlement was named until the 20th c. AD Berbaka - was inhabited in the monastery.
During the Venetian period, the church was granted to the Bishop of Rethymno as a church dependent to the monastery.
During the Turkish period and until the Orlof revolt, the monastery was the seat of Argos and Nafplion.
The church belongs to the cross-in-square layout, it has four doors and the windows of the dome are surrounded by a dentil ceramic decoration . This decoration on a double frieze , and a ceramoplastic meander fret, all four sides of the temple , while in many places it has been decorated with relief of animals , fish and oak leaves . On the north east corner is positioned a head embossed with geometric rays like the sun symbol and the central apse distinguished a mark that says " 1611 July 1 Gerasimos M ( monk ) ."
Left by the west entrance there is an engraved plate with Roman inscription , while on the south wall are mounted a sundial and a synthesis of two men and a woman. The external decoration complement rosettes panels , most of which have been placed in niches of the sanctuary . The rich are the external decoration of the temple is so simple internal .
On the north west corner is embedded a tombstone with a relief a couple, while the north wall the inscription: " Xenofilos and Straton Argives" which reveals the names of two Argive sculptors of antiquity .
The interior decoration of the church is very simple and the walls are very black, maybe due to a fire or from the candles. Recently though hagiographies were discovered.