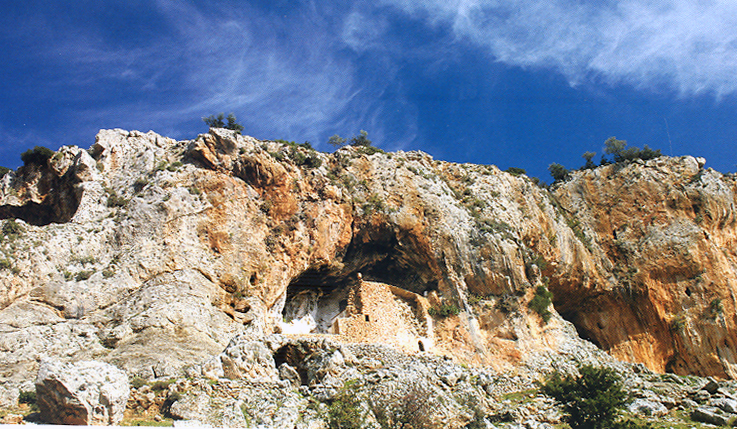 THE CHURCH OF SAINT NICHOLAS

Item ID : 348
Collection Name : Holy Metropolis of Argolida
Type : Temple
Year : before the 18nt AD
Current Place : Zonga village
Description : In a letter by bishop Gregory , in the year 1813 , confirmed that the the monks of the monastery Gorgoepikou ( Nestani ) , which was a dependency of St. Nicholas , asked permission to repair the temple , saying that the " effendi Selim Hajji Metoglou of Nauplion , devoted estates in Buba where a church ruin in the name of St. Nicholas .
The church therefore existed before 1813, and those years was renovated with tributes of prominent Turkish and his wife . According to tradition , the monk Gerasimos offered them " herb which helped them gain a son. Gerasimos was the abbot of the monastery and before he died died in 1823 appointed to the covenant to be commissioned by Gregory Papageorgiou , abbot Gorgoepikoos .
In 1837 Saint Nicholas had monks , because in a a document of Gorgoepikoos, he asked to of the metropolis Corinth a license " as the monk Parthenius was usually did while operating the temple .
The only entrance to the small monastery is arched , formed in the wall which has begun to crumble.
Steps leading to the terrace , on the north-eastern edge of which is the main part of the naive is formed through the rock.
Over the great gate it has been placed round stone with a cross and inscription, which revealing that in "September 1815." It is possibly referring to refurbishment works were those years in Agios Nikolaos.