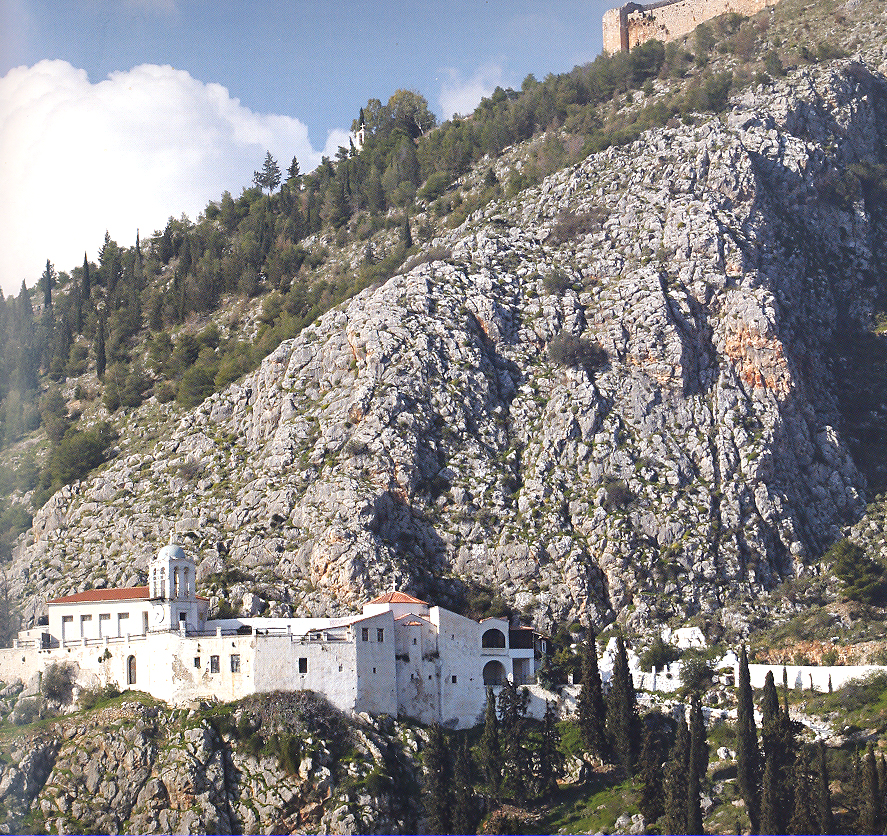 THE MONASTERY OF PANAGIA MARY THE KATAKEKRIMENI (HIDDEN)

Item ID : 347
Collection Name : Holy Metropolis of Argolida
Type : Monastery
Current Place : Larissa (North-east of the slope)
Description : Its foundations were based in the ancient temple of Hera The Extreme. Historical research could not help to reveal the long history of the monastery because written sources do not often refer to it.
The silence that follows the history of the monastery reaches the year 1715, according to the texts of Constantine Governor, who followed the Turks in their campaign in the Morea .
In the early days of the revolution, on April 25, 1821 , the monastery would flee the Argeitis after the resistance in Xeria against numerous troop of Kiaya Bey.
According to tradition , the monastery was tonsured a monk, name Patron Germanos the Old , who was ordained at Argos by his uncle Metropolitan Iakovos .
According to Frantzi s reference the monastery operate as a school, which taught before the battle the, monks Jeremiah , Raphael and Nikiforos Pampoukis of Kalabryta .
In the following years, monk Ananias Dagres of Kourtaki great capabilities to the monastery.
The next few years Katakekrymmeni , as in 1911 , will become a parish church , then marked Chapel of John the Baptist and converted into an orphanage , while today , deserted by monks or nuns , belonging to the Baptist. Many sources can not be found in imprints of history of the monastery , in modern times , however, will mark out two important facts . The destruction by fire the night of Easter in 1906 and the bombing by the Germans .
The modern buildings of the monastery were built in two levels , while to the south high wall surrounds . At the top level rises the temple , the cells and the east balcony and the spire , which is the clock tower . The church is a bi-fold, dedicated to the Virgin and the Annunciation . Previously it was triune and honoured, in the south-eastern tip,belonged to St. Theodosius The main part of the internal side of the church, bring modern paintings and carved images that adorn the temple of the 19th century .
In the iconostasis (icon temple) is loaded with images of Virgin and Child and among its icons one notice the the icon of the Virgin Mary dated in 1705 and the icon: " Unwithering Rose ," c.1782 .
At the second level we see the niche in the rock , where the icon of the Virgin , the Chapel of St. Theodosius , cells , warehouses , architectural members belonging to oldest Christian church and a space that presents in today s glimpse of the dark secret school years of slavery .
The monastery took its name because the image of the Virgin was found in the crypt, dug in the rock.