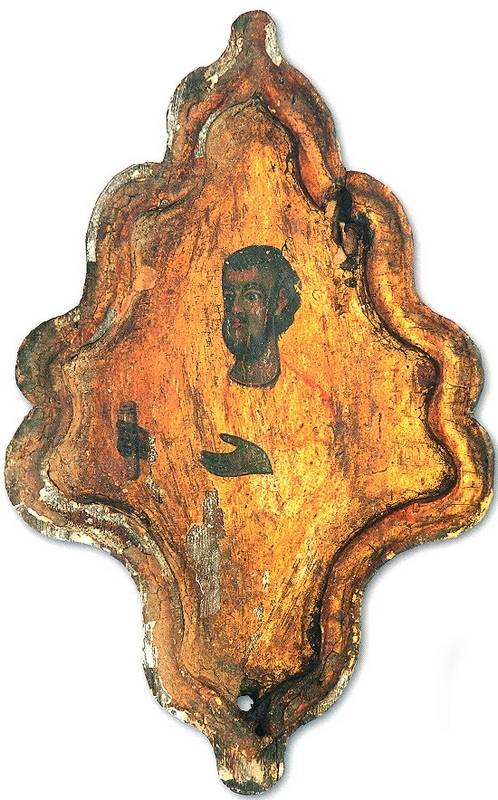 Saint Marcus the Evangelist

Item ID : 323
Collection Name : Holy Metropolis of Limnos and Ag. Eustratios
Type : Icon
Year : 18th century
Dimension : 18,5Χ12Χ1,4
Current Place : Holy Trinity church – Myrinas
Description : Saint Marcus icon is unfortunately deteriorated but the main characteristic of his figure remains in a good shape. . The details of his facial characteristics are highly idealized-The oval shaped face, the short and densely hair and the short round shaped rendered bear- are common in the depiction of the saint. The posture of his face is in a three quarter angle and facing to the left side of the panel, with a slight inclination of the head.
He is holding a closed scroll with his left hand, while his right has a benediction stance.
The rest of the icon has a gold color, tinted with black color outlines. The garment around the saint's neck and a red line around his neck are saved, proving the slant stance of his right shoulder.
The icon is circumscribed in a lozenge and balanced wood curved frame.
The icon can be dated to the 18th century.