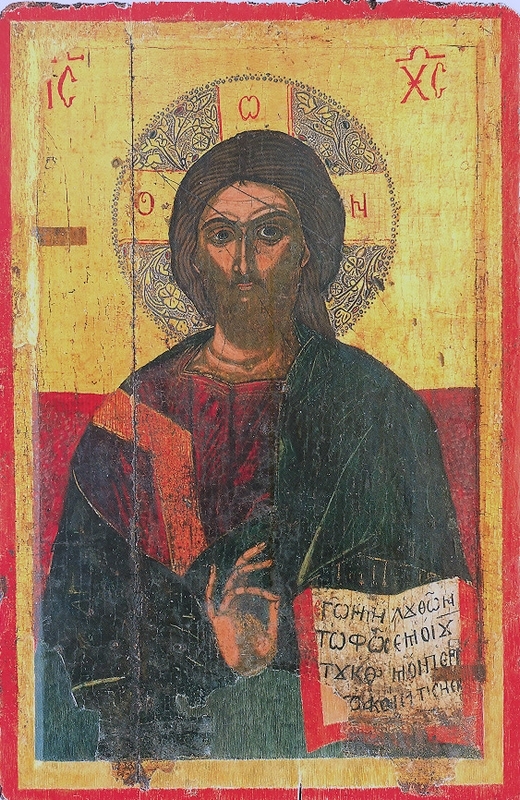 Christ 'Pantokrator'

Item ID : 316
Collection Name : Holy Metropolis of Limnos and Ag. Eustratios
Dimension : 60Χ34,5Χ3,5
Description : Against a gold and red background, Christ is depicted as the traditional figure of 'Pantokrator'. He is depicted almost full length and in frontal position, facing the viewer with a slight inclination of his of face to the left.
His right hand is raised in an attitude of blessing, while he is holding an open gospel with his left. The part from John 8:12, "I am the light of the world. Whoever follows me will never walk in darkness, but will have the light of life," can be read.
He is clad in a red tunic with a 'clavus' on his right shoulder under an enveloping dark- green cloak (himation). He is presented having a short beard and long and abundant hair with a lock falling behind his right arm.
His head is flanked by a punched nimbus, ornamented with coiled motifs.
A particular characteristic is the triangular shape of his face, while certain details conforms to the Macedonian School (Athos Mount) iconographic characteristics, which has were broadly adopted around the second half of the 17th century.