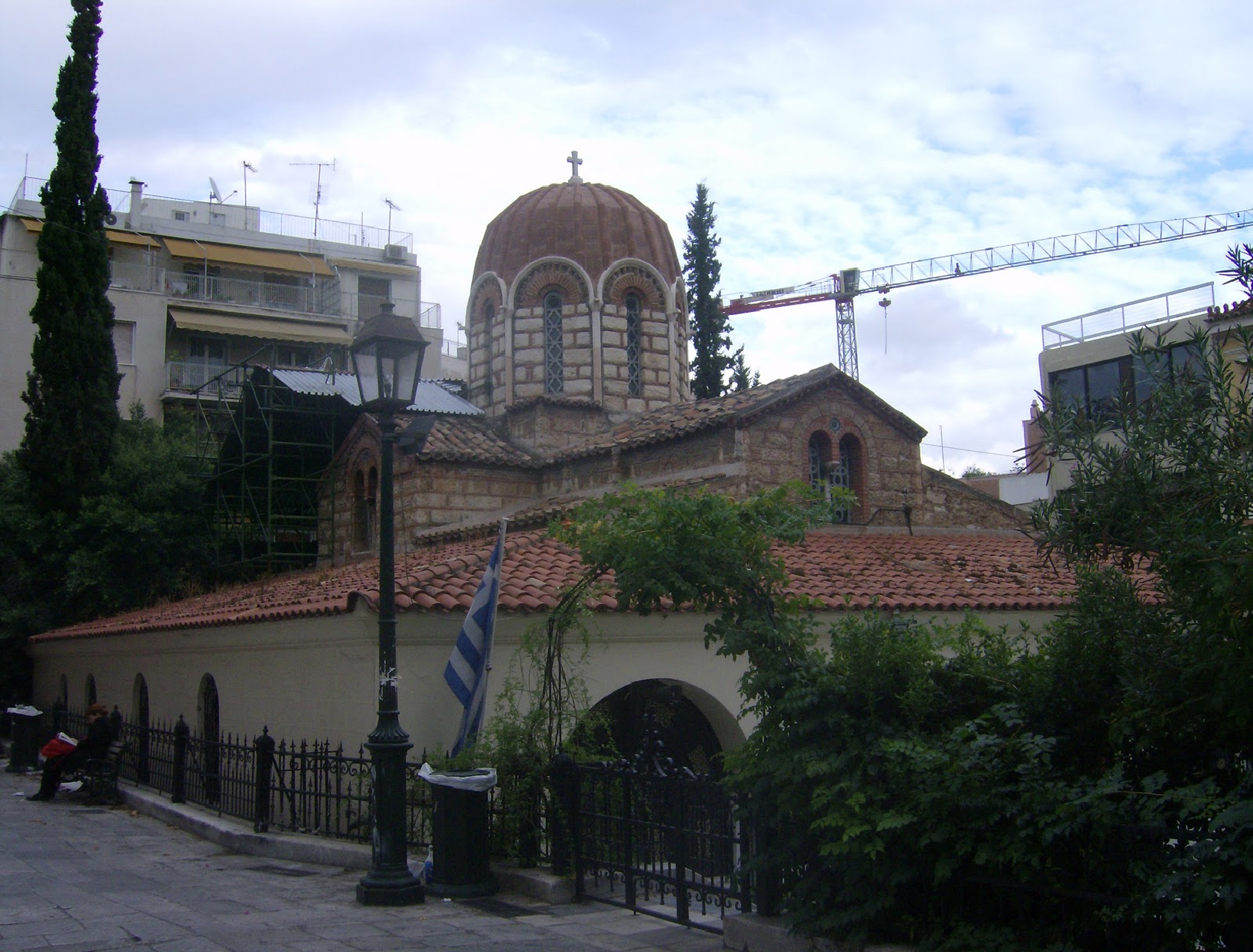 Saint Catherine church

Item ID : 3
Collection Name : Holy Archdiocese of Athens
Type : Church
Rhythm : complex tetrastyle , cross-in-square architectural plan with dome
Year : first half of the eleventh (11nth)
Place : Plaka - Athens
Conditions : Very good
Description : The church dates back to the first half of the eleventh (11nth). At that period Emperor Comnenus Family rein the Byzantine Empire. During that period elegant monuments begun to build in Athens. It is built on the ruins of the ancient temple of the Goddess Artemis. During the Roman period, Emperor Hadrian adorned Athens with beautiful monuments; one of those was the public baths that were constructed in the courtyard of Artemis ancient temple, and some ruins can still be seen in the corner of the small palm tree shaded square, where the church is situated. Saint Catherine church follows the complex tetrastyle, cross-in-square architectural plan with dome. Before any of the posterior existing alterations, the buildings initially form a cross shape type and one can still see small part of the atrium. The altar of the church rests on a part of an ancient colonnade with inscriptions. Initially the church was dedicated to the military Saint Theodore's, but at a later stage in response to the public demand, the church became a parish church and dedicated to Saint Catherine. The church is considered to be a triune (three to one). The right-hand side aisle is dedicated to St. Antonios , while the left-hand side aisle is dedicated to St. Sofia. Apart from the elaborated Byzantine frescoes, portable icons of St. John the Baptist which is represented in the basis of the stylistic and iconographic criteria of the Cretan School of art- fifteenth century (15nth), St. Catherin's icon (placed on the west marble iconostasis) which the iconographic style affiliates to a mere folk view (17nth century). Also of great importance is the icon of St.Catherine enthroned, which is depicted following the representative iconographic style of folk art pertained during the Turkish occupation and can be seen on the right side of the wooden iconostasis. The icon of St.Srpiridon , a representative artistic visualization of the Ionian School of art (18nth century), is of excellent beauty.