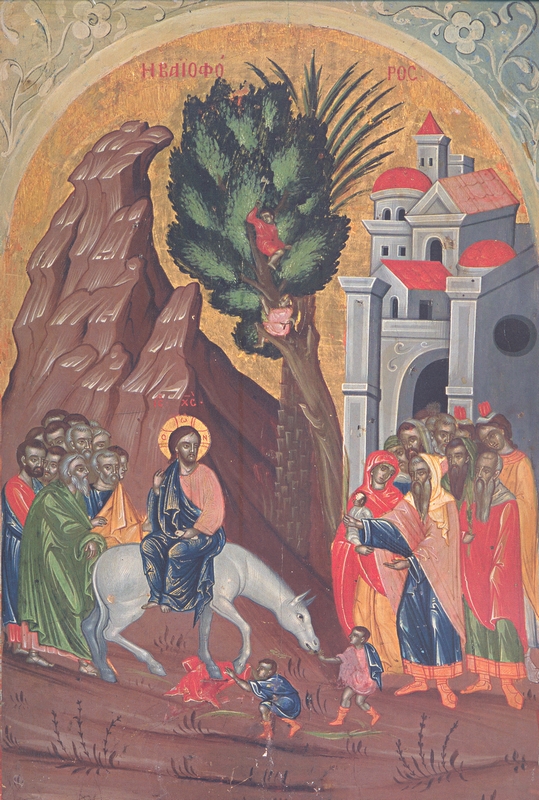 The entry into Jerusalem

Item ID : 293
Collection Name : Holy Metropolis of Ydra, Spetses and Egina
Type : Icon
Year : Second- half of the 18c. AD.
Place : Idra
Τechnique : Egg tempera on wood
Dimension : 54,2 x 34 εκ
Current Place : Saint Athanasios church, Gourmadas
Description : The icon depicts the entrance of Christ into Jerusalem. The scene unfolds, against a gold background, depicting Christ centrally located on a vertical axis. He is presented sitting on the foal of an ass, in a sidelong position and having his head, towards the group of his disciples who are standing in front of him and whom St Peter precedes. Behind them the schematically rendered representation of the Jerusalem city, is depicted. A tall tree is emerging in front of a palm tree are the located right in the centre of the icon in between the rocky mountain and Jerusalem. Two children in lively stance and movements, pave the road with their garments in the Lord's path.
The iconographer avoids depicting details of the scene following the laconic style of the 17nth century in an amalgamated way that ascribe the return of the iconographic trends to the Paleologan type.