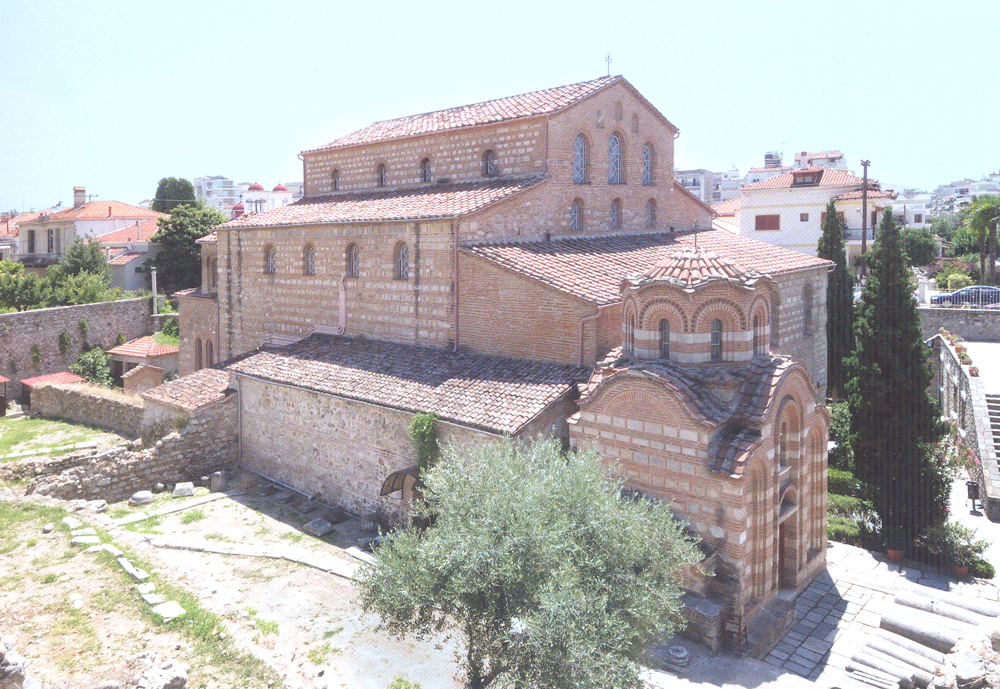 Church of Saint Thedoroi

Item ID : 279
Collection Name : Holy Metropolis of Serres
Rhythm : aisled basilica with narthex
Place : Serres
Dimension : 16,20μ x 24μ
Current Place : Serres
Description : Despite the considerable number of publications concerning the chronology of the church, the right date of its foundation is still ambiguous and approximate. The major fire that took place in 1913, the subsequent additions which had been added shortly before its destruction, and the restoration works that followed and which unfortunately were not accompanied by detailed reports, conduced to our uncertainness of the church history.
The today's current form the complex consists of the main nave (Katholikon), a chapel the well known cross-in-square layout, filled with angular compartments to the NW corner of an elongated vaulted outbuilding, which adheres to the western part of the north wall. A quadrilateral area on the east, follow the previous construction layout.
The level of the floors above sites is located at a higher level than that of the church.
In some pictures it seems another quadrilateral building on the north side, housed in a blind dome and an entrance on the west side.
Finally, close to the SE corner of the complex, the remains of a bath, which later turned into holy water (c.12th century).
The church is a three-aisled basilica with narthex, a raised middle aisle, and several galleries over the side aisles with a prominent, semicircular, inner and outer arch.
The internal dimensions without the arch are 16,20m in the eastern wall and 15,90m in the western. The length is 24m of which the 4,3m corresponds to the narthex.
The temple has three entrances, one in the middle of the west side, one on the south wall of the narthex and one in the south wall of the nave.
The area of the sanctuary is separated from the nave by brick-made pessaries in a T form who are facing pilasters sprouting from the east wall and form wide arched openings.
Two colonnades on three pillars, which are west facing pilasters sprouting from the wall that separates the sanctuary from the nave and at the east of the sanctuary, divide the nave into three naves.