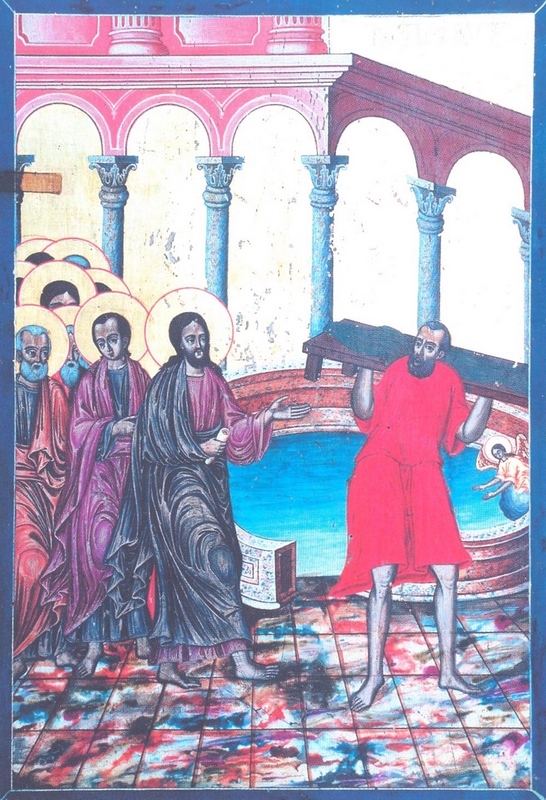 THE SUNDAY OF THE PARALYTIC

Item ID : 267
Collection Name : Holy Metropolis of Servion and Kozani
Type : Architrave icon
Year : c.1808 AD
Place : Kozani
Τechnique : Egg tempera on wood
Description : The miracle of the healing of the paralytic is taking place near the baptismal font of Siloam. On the left a group of disciples follows Jesus who he heading already to the healed paralyzed man, while his left hand is extended to him, while the His right hand holds a rolled scroll. The paralyzed is depicted standing, with a short red robe, in full length, nearly frontal facing, having his legs in an open stance and carries his wooden bed on his shoulders.
Behind them, a circular tank exists, on the the left at the end of which a small angel emerging from a cloud is stretching his hands towards the water so as to become miraculous.
The ground is paved, while a colonnade with five arches, distinguish the second floor from the framing of the composition. The large print paralytic inscription is written on the golden background of the upper corner. The framework has two movies blue color in different shades.