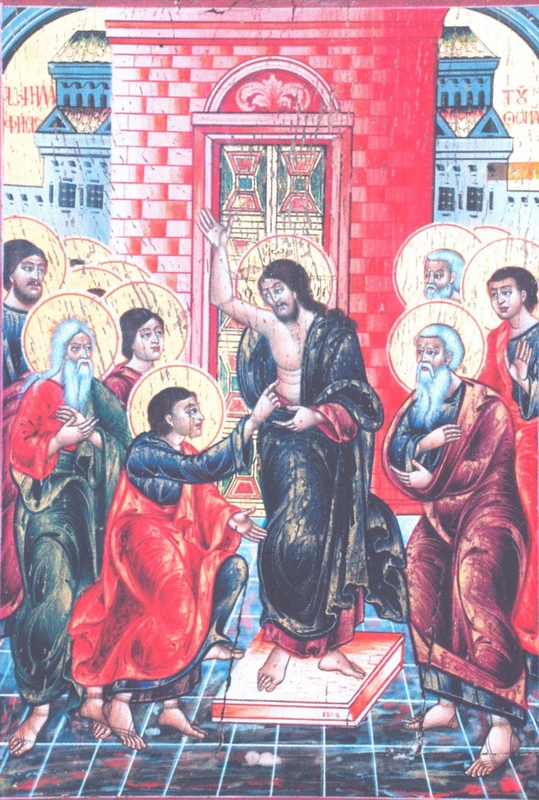 THE ASSURANCE OF THOMAS

Item ID : 265
Collection Name : Holy Metropolis of Servion and Kozani
Type : Architrave icon
Year : c.1808 AD
Place : Kozani
Τechnique : Egg tempera on wood
Description : Christ is standing on the shaft of the icon , over a white low pedestal stating, where a date is stated. With his torso naked, having removed the tunic of his right shoulder while his left is covered by his tunic, he is depicted raising his hand to allowing the apostle Thomas, illustrated to the right side with his right hand stretched and with index finger,trying to "search" the wound from the of the Lance.
The rest of the Apostles , separated in two groups are, flanking the two main characters of the composition . They are wearing halos with a double border in white and red color.
The scene evolves indoors as evidenced by a dark tiled floor and high closed door, gold- bearing carvings and arched crown and is adapted to reddish brick wall.
The framework has two films in reddish hues with lighter outer .