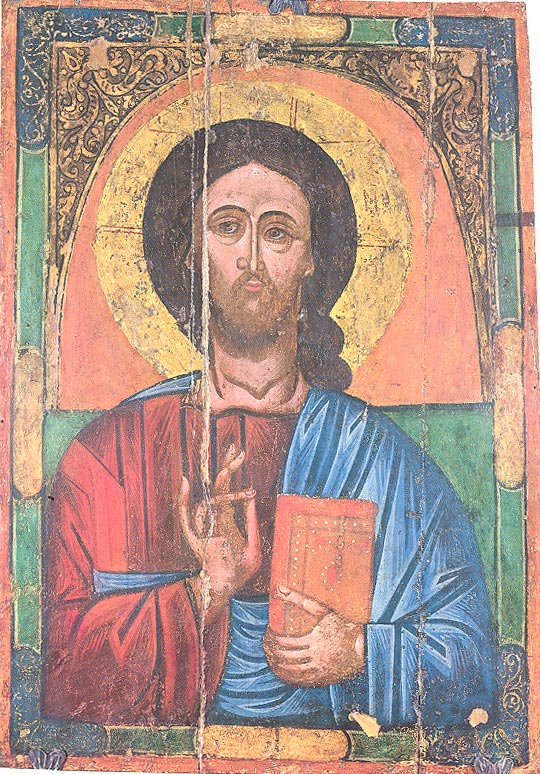 Christ 'Pantocrator'

Item ID : 242
Collection Name : Metropolis of Mytiline, Eressos and Plomari
Year : 17nth century
Dimension : 88,5Χ 62Χ 4
Conditions : Very good
Current Place : Episcopal residence collection.
Description : Christ is depicted from the waist up, full-face, as the figure of the Pantocrator . He gives His blessing with right hand raised before His chest, while His left holds a decorated closed book. He wears a dark red tunic and blue cloak. He has a short beard and long hair, which, gathered below into a thick ponytail falls on to His left shoulder. His head is surrounded by a halo containing a cross which bears the letters O QN on its arms. The background to the icon is of two colours: green up to the shoulders of Christ and orange above. In the corners above the arc which is formed in this top half there is plant decoration in black. The icon is framed by an outer band of orange and an inner, thicker, one, with green, blue and light brown alternations of colour, decorated at the corners with plant motifs.