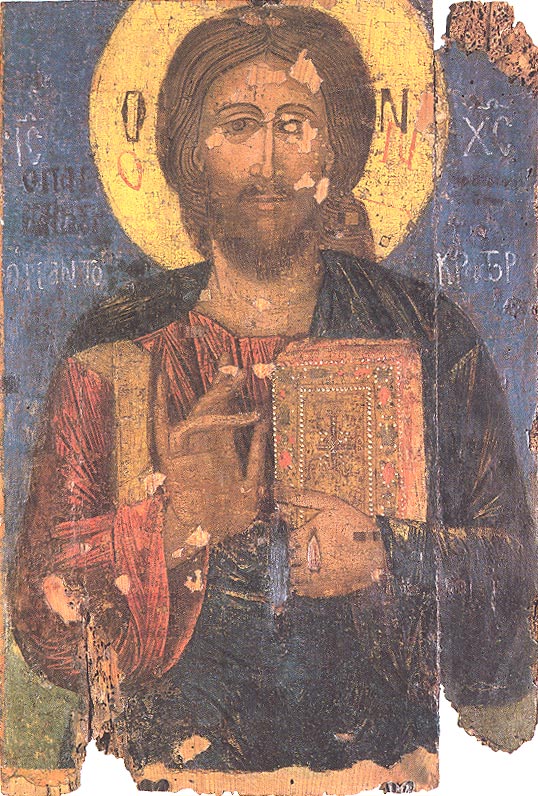 Christ 'Pantocrator'

Item ID : 225
Collection Name : Metropolis of Mytiline, Eressos and Plomari
Year : 16nt century
Dimension : 70 x 48cm
Conditions : Very good
Current Place : CHURCH OF THE ARCHANGELS, PITHARY MONASTERY
Description : Description: Christ is depicted half-length on a frontal position, directly facing the viewer. He is portrayed in the traditional type of "Pantocrator". He is holding a closed gospel book adorned with jewels with his right hand, while his left is raised in a blessing gesture.
He is clad in a dark blue himation with gold striations and a crimson color chiton richly decorated with white striations. The blue color background contrasts harmoniously with the whole color variations.
He is bearing a gold color halo inscribed with the letters O ΩΝ (The One Who is), in black and red monograms.
His facial characteristics express nobility and kindness. Special details are noted in the depiction of the hair.
Over his shoulder in black white majuscules, the inscription, "Ο ΠΑΝΤΟΚΡΑΤΩΝ'', and his monogram IC XC , can be read.
The overall outline and the disciplined stylization of the icon can indicate a work of the 16nt century.