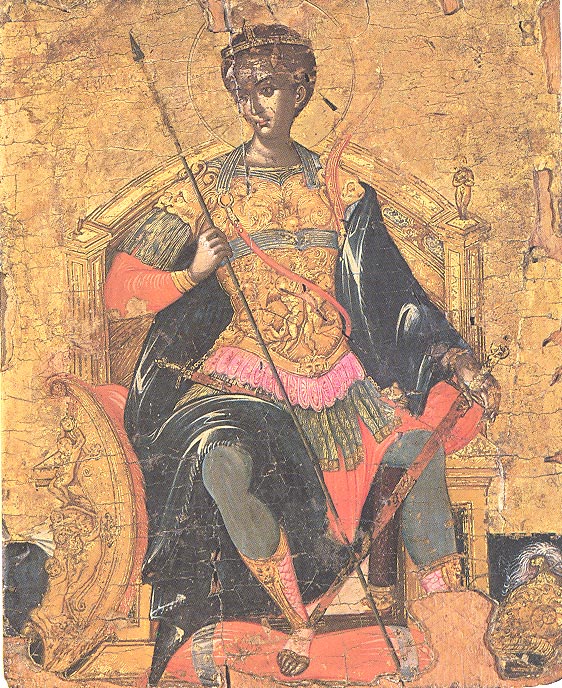 Saint Demetrius enthroned

Item ID : 221
Collection Name : Metropolis of Mytiline, Eressos and Plomari
Year : 16nt century
Dimension : 43 x 35cm
Conditions : Very good
Current Place : CHURCH OF THE ANNUNCIATION, AKLEIDIOU
Description : Saint Demetrius is depicted in full length, in a frontal position, centrally located and seated in a gold throne. The decoration of the throne is elaborated and rendered in rich details. His feet rest on a red cushion serving as footstool; in identical color as to the cushion he is seated.
His head is turned to the west and bearing an incised halo traced by double outline. A gilded crown rests on his thick hair.
He is holding a long spear with his right hand and a sword with his left. The two weapons are poised crossed before his feet forming an X.
His breastplate and his shield are ornamented with exceptional decoration and motifs.
The graceful elegance of the saint vibrant figure combined with the displayed esoteric calmness, constitute the traditional iconographic style of the devout saint.
The can be assigned to the 16nth century.