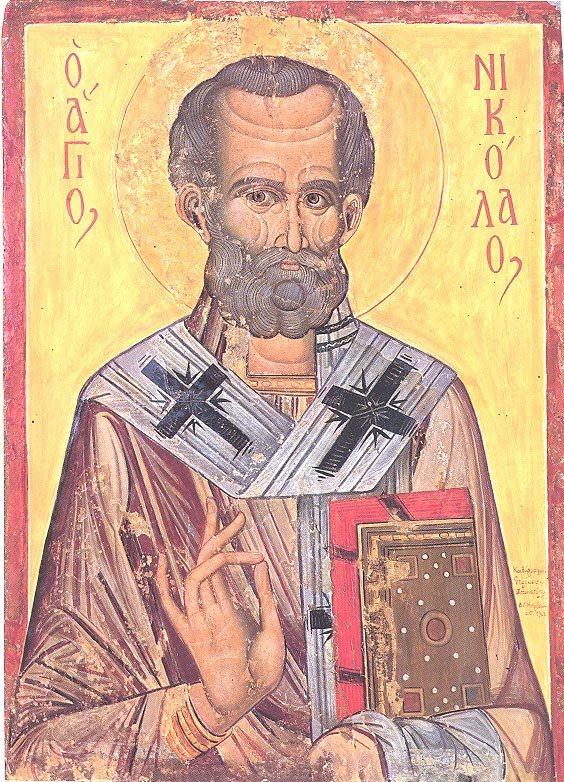 Saint Nicholas

Item ID : 214
Collection Name : Metropolis of Mytiline, Eressos and Plomari
Year : Around 14nth century
Materials : Wood
Dimension : 84 x 61
Conditions : Very good
Current Place : EPISCOPAL RESIDENCE COLLECTION
Description : Saint Nicholas is depicted frontally, half-length, with a slight turn of his face to the right. He is presented centrally against a yellow color background.
He is holding a close gospel book studded with precious stones in this left arm, while his right hand is raised before his chest level, in a blessing gesture.
He is clad in the garments of a bishop- a blue grayish omophorion decorated with large crosses, a light purple phailonion (chasuble) and a sticharion (tunic) with epimanika (cuffs).
The modeling of the facial lineaments of the saint is outlined in a manner that pertain deep esotericism and enlightened solemnity.
The figure is flanked by the inscription "SAINT NICHOLAS" (ΑΓΙΟΣ ΝΙΚΟΛΑΟΣ), painted in red color.
The artist's pictorial idiom suggests that the icon is a work of a private, provincial workshop.