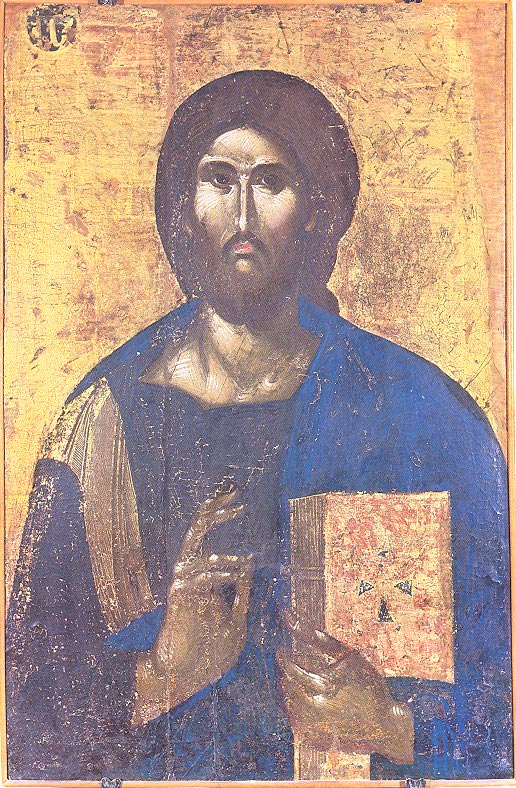 Christ 'Pantocrator'

Item ID : 213
Collection Name : Metropolis of Mytiline, Eressos and Plomari
Year : 14nth century
Materials : wood
Dimension : 107 x 69.5cm
Conditions : Very good
Current Place : SAINT THERAPON CHURCH, MYTILENE
Description : Christ is depicted in half length, from the waist up and full frontal position. He is presented against a gold background following the iconographic type of the well known "Pantocrator" (Almighty).
He is holding a closed Gospel book adorned with precious stones that forms the sign of the cross in front of his chest with his left hand, while blessing with his right.
He is wearing a dark chestnut color tunic with a gold clavus falling from his right shoulder and a dark blue himation draped softly around his body.
The structure of the face with fine delineated features in conjunction with the representation of heavy and robust body attest to stylistic traces prevailed in the traditional representation of the particular icon that were established in Cretan art.
The ontological representation of lighting is largely denoted by the luminous white brush-strokes and by the extensive refinement of the facial figures.
The icon was originally a double sided portraying the figure of Saint John the Divine on the back side which now is being separated and exhibited singularly.