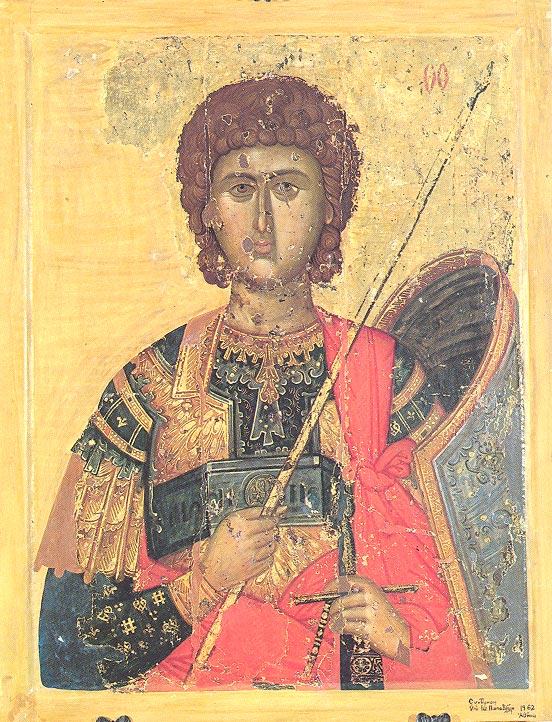 Saint George

Item ID : 212
Collection Name : Metropolis of Mytiline, Eressos and Plomari
Year : Second half of the 13nth century
Materials : wood
Dimension : 93.5 x 72.5cm
Conditions : Very good
Current Place : EPISCOPAL RESIDENCE COLLECTION
Description : The figure of the saint is painted on a wooden board hollowed out forming a raised border all around.
Saint George is depicted against a gold background from the waist up facing directly at the viewer in a strictly frontal position. He is wearing a richly gold striated dark green tunic decorated with geometrical motifs around the edges. A crimson color cloak elaborately falls from his right shoulder and tied above his waist.
He is holding a gold lance diagonally in his right hand while a shield, decorated with fine details, is supported in his left hand.
His military apparel is richly decorated with gold undulating and finely executed motifs.
In accordance to the established iconographic style of the depiction of the saint- he is presented with a youthful grace and solemnity -and attest affiliation to the styles of the 13nth century.