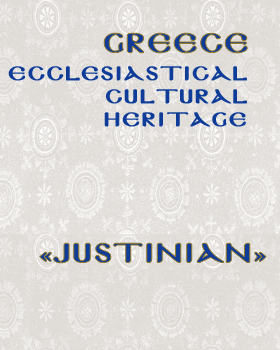 The Holy monastery of Panayia "Faneromeni" (The monastery of Virgin Mary "Faneromeni")

Item ID : 144
Collection Name : Holy Metropolis of Leukadas
Type : Temple
Place : Leukada
Description : During the middle Apostolic Age, probably after 65 AD, when St. John the Apostle was in Nikopolis, three of his disciples, build a small prayer "house," at the exact location of an ancient temple of the Goddess Artemis.
At the exact place were the small prayer house established, the first Christian church was founded in Lefkada Island. During the early Christianity age and under Constantine the Great or St. Constantine period (272AD-337AD), the church slowly expanded and became a monastery. According to confirmed historical evidences, a manuscript codex of 1670, relates the monastery to that small prayer house.
The Holy monastery is located northwest of the Island's city and it's devoted to the Patron Saint of the Island - Virgin Mary "Faneromeni."
In 1886 a great fire almost destroyed the whole monastic community buildings, but they were renovated by the end of 19nt century.
The monastery complex is developed around the catholicon church. The church is a three-aisle, Venetian type basilica, with an arched roof, bearing an apse ornamented with Zakinthian influenced motifs on the East side.
The wooden-carved iconostasis in the interior of the catholicon is impressive. The icons of the temple are influence from the art of Mount Athos.