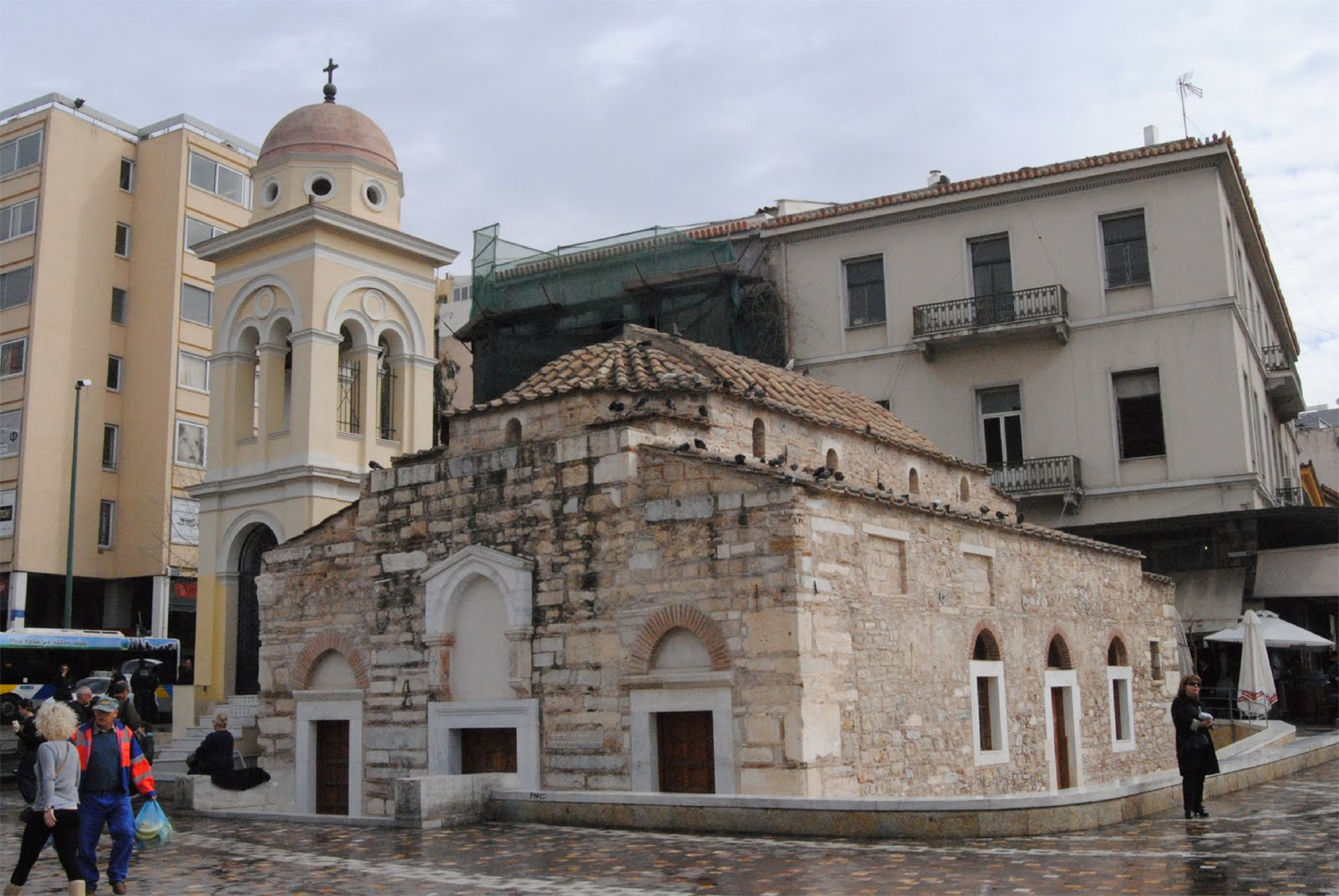 Virgin Mary Churh -Pantanassa

Item ID : 12
Collection Name : Holy Archdiocese of Athens
Type : Church
Rhythm : three-aisled barrel vaulted basilica
Year : second half of the 16th century
Place : Monastiraki - Athens
Current Place : Monastiraki Square- Athens
Description : The church is dedicated to Panagia Pantanassa. It is celebrated on the 15th of August, the day of the Assumption of the Virgin Mary. The church is located in Monastiraki square, opposite Monastiraki metro station. The church is referred to as Big Monastery (Abbey) around 1678 and it is thus named during these years. Since the second half of the sixteenth century and onwards the church became a parish church and the church was no longer called Big Monastery but Mikromonastiro (Small Monastery) or Monastiraki. Architecturally the church belongs to the three-aisled barrel vaulted basilica, a type that can be ascribed between the establishments and transition of the early Christian basilica type and the well known cross-in-square type. The building's masonry is not of a rectilinear order but more of cobbles not in array (rubble masonry). The side aisles of the church are covered by cross vaults. The central aisle is proportionally higher than the others and supports the barrel vault. In all four conches, pieces from ancient capitals (kionokrano, the head part of a column that ?crowns' it parametrically) are incorporated. On the western side three doors, one for each aisle and on the eastern side a tri-conch exist externally, while in the interior is a semi-circular one. The Holy Sanctuary is segregated with walls dividing the internal structure of the church in three parts, the Vima (the Ambo - t he ambo stands directly in front of the holy Doors), the Prothesis (the place, where the preparation of the bread and wine for the Eucharist is used) and the Diakoniko ( originally the place where the deacons kept the vessels used for the church service). The three parts communicates through arched portals. Due to geological particularities of the Monastiraki square ground, almost thirty percent (30%), of the building is under the ground. The church is famous for the grand icons that decorate the iconostasis (first half of nineteenth century), the miraculous icon of Saint Thecla among the other important portable icons and the Holy relics of the Saint Nectarios from Pentapoli.